All American Handyman® – Professional Services in Chicagoland
Welcome to All American Handyman®! Everyone have those annoying problems around the house. Little things like a window that won't close properly, leaky faucets, clogged gutters or even changing light fixtures are problems that we can't or don't want to do ourselves. This is where your local All American Handyman® can help. We specialize in all major and minor home repairs, we can fix all of your house issues in no time so you can enjoy your home without worrying about those small problems that just add up to your to do list. If you are in need of a household repair or remodel consider hiring us to save yourself the time and trouble of trying to it all by yourself. With our experience and attention to detail you can rest assured that all of those odd jobs will be completed properly and on time. Contact us today and gain peace of mind by getting those household projects taken care of in a timely and cost efficient manner.
Quality Work, Traditional Values, Reasonable Prices
Choosing a home repair and maintenance professional is not an easy task. You want to make sure that you choose someone you can trust. You can feel comfortable choosing All American Handyman® – it is very important to us that you can rely on us to do the work correctly and for a price that is budget friendly.
What makes All American Handyman® a good choice?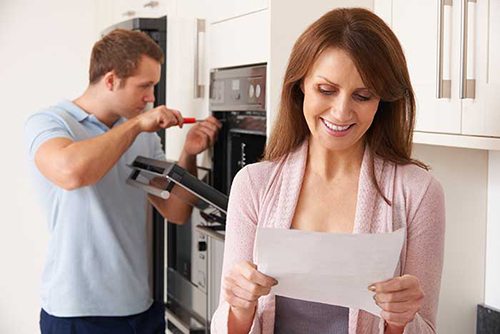 Upfront Pricing
We provide upfront pricing so there won't be any hidden fees or surprises. We'll give you the price upfront before the work begins.
.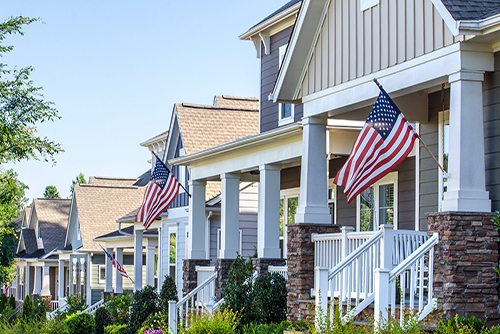 Well-Trained and Certified
All of our employees are thoroughly trained and state certified so you can feel confident that your project will be done right.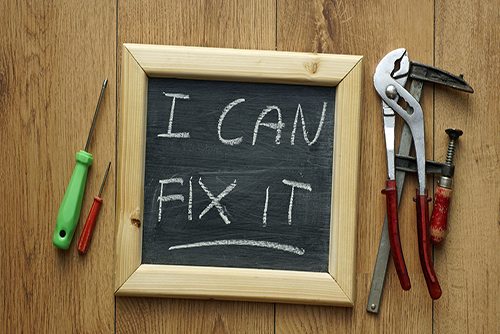 Clean and Professional
We always clean up any mess we make while completing your service or repair.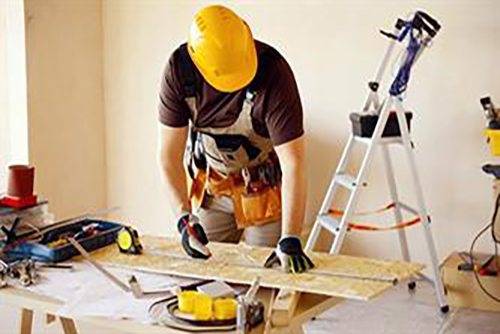 Arrive On Time
We arrive on time and call when we're on our way so you know when to expect us. 
Our Handyman Service Specialization
Instead of calling multiple service providers to handle specific jobs, why not call All American Handyman® who can do it all? We can help you with any job from fixing leaking faucets, window/door replacement, house painting to furniture assembly, and more. Please take a look at our list of home repair and maintenance services or simply give us a call to discuss your project.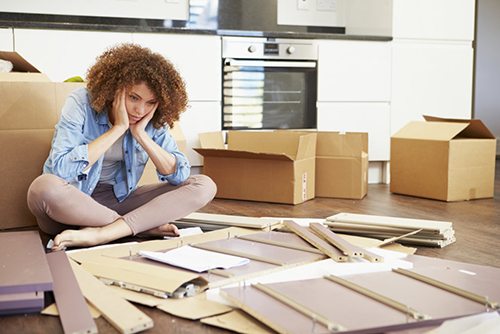 Assembly
"Some assembly required" almost never just means "some." Save yourself the headache of trying to decode furniture instructions and let our professional handymen do it for you. All American Handyman® has the experience and expertise to get the job done right the first time. We guarantee our work and your satisfaction.
All American Handyman® offers professional assembly at your location. If you need the assembly of a single item or a home office – let our experienced and professional technicians build your furniture for you. It is our goal to provide you with premium In-Home / On-Site assembly services at an affordable cost – on your schedule.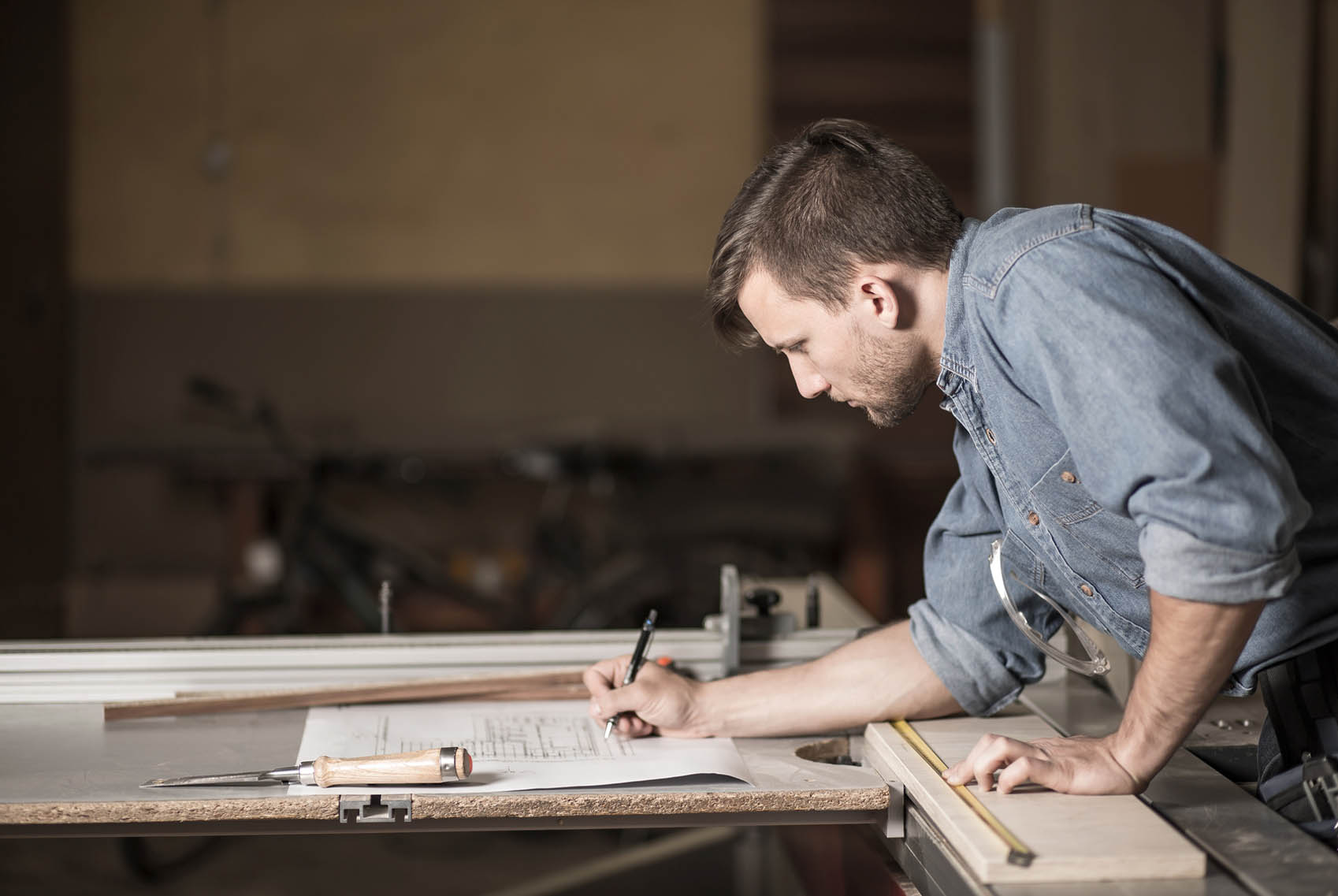 Carpentry
Nothing makes a home look more unique or elegant than professional, custom carpentry. All American Handyman® can install and build new features such as mantels, cabinets, crown moldings, shelves, and much more to help create the home of your dreams.
Anything that gives a house a more polished or luxurious appearance will raise its appraised value. Simple and inexpensive additions like crown molding can do just that. Another way to add value to your home is to build custom shelves and bookcases. All American Handyman® is also experienced at building custom cabinets and mantels for any room. Specify the style that you need and we will make it happen.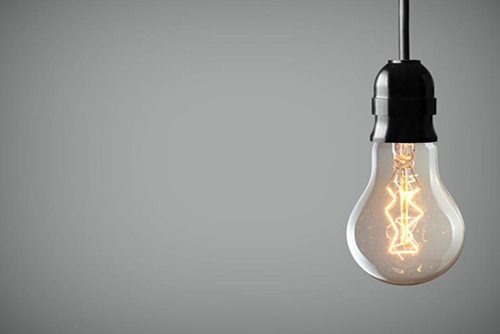 Electrical
All American Handyman® performs all residential electrician services. Have household projects that involve electrical components? If it feels like overkill to hire an electrician, hire our handymen instead.  All American Handyman® can install new features and fix existing ones. Most homeowners disregard professional help for small requirements such as fixing a switch box or changing light fixtures. Although these small chores may seem very easy to complete, they have the potential to cause code violations and danger to life and property. Therefore it's essential that all of your electrical needs are handled by licensed electricians who are familiar with electrical codes. An incorrectly done residential electrical repair can be a major risk to your household.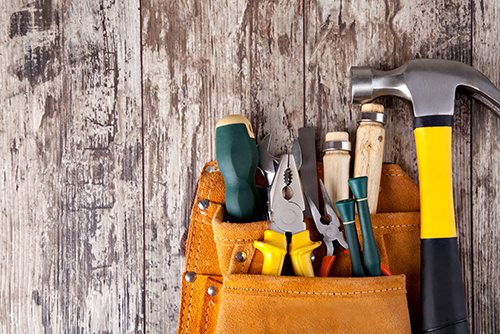 Installation
Do you need help with upgrading your home? We can help you take out the old and bring in the new! No matter if you need new lighting installed or want to add new countertops, we can be trusted with all your projects. All American Handyman® can transform your home into a stylish and hand-crafted sanctuary. Your home should be the safest, happiest and most relaxing environment you can imagine. It should be the place where you find true comfort. With All American Handyman®, you can achieve the home of your dreams.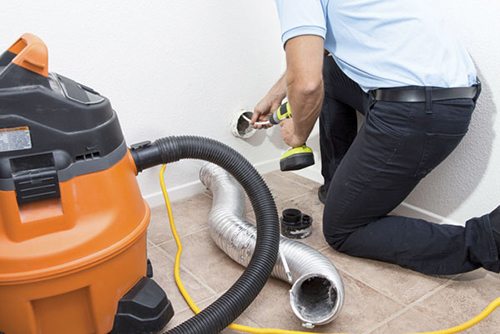 Maintenance
Regular maintenance can help ensure your home looks its best for years to come. It is easy to get overwhelmed with the amount of things needed to keep your home in its best shape all year round. Save time and let us tackle all of the projects adding up on your to-do list – no matter how small or how large. All American Handyman® is an expert in maintenance and repairs and have the tools, skill set and years of experience in home/building improvement needed to tackle almost any project.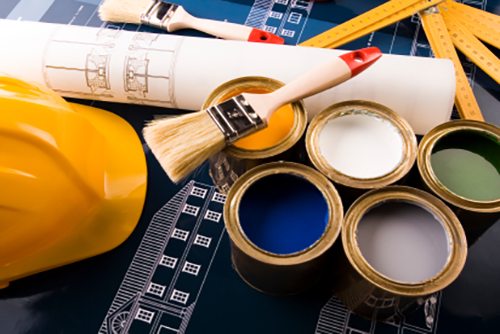 Painting
Bring color to your home with our painting services! From lightening up a living room to a complete color overhaul, the impact a fresh coat of paint can have on your home is huge. Taking weeks to try and do it all on your own can be exhausting and frustrating. All American Handyman® has made the process of getting your house painted a whole lot less annoying. We deliver both speed and quality, so you don't have to shift your whole life around just to get your house painted.
A paint job won't improve the appearance of your home if it appears unprofessional or if the products used are substandard. A completed paint job is only as good as the products used; for this reason, we use high quality paints, and take the time to prepare all surface areas properly. Whether you need to paint one room or the entire house, it's vital to hire a well-qualified professional to complete the job.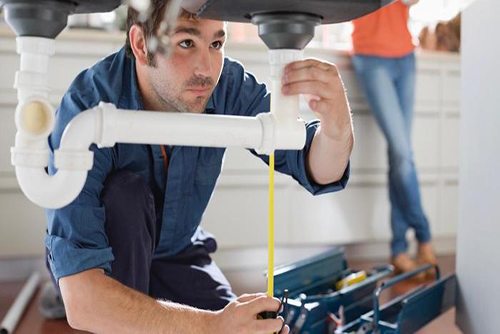 Plumbing
Plumbing problems are not only frustrating – they can harm your home if not taken care of accordingly. Let us offer you the services you need to keep your home in working order. All American Handyman® offers expert service at a competitive price. Whether you have an emergency, want to install fixtures in a new home or remodel, or you just need simple repairs or installations – All American Handyman® is the right person for the job.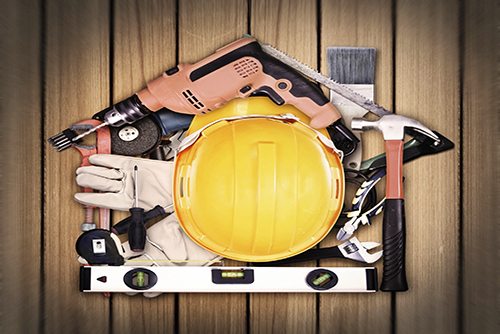 Remodeling
Upgrade your home with just a few finishing touches or a complete overhaul of a room! Experience a dream come true with our distinctive interior remodeling approach. We are experienced, reliable, and honest. And we are anxious to get started! Our trusted and insured handymen can help with any part of your remodeling project. One call to All American Handyman® will make you that much closer to realizing the home of your dreams.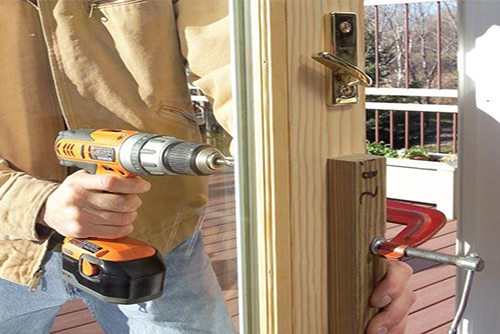 Repair
It's simple – if something is broken in your home, we can fix it. Our repair services can not only keep your home looking its best, but can also save you time and money. We are dedicated to using capable, qualified craftsmen to perform our services so you can rest assured knowing the work was done well! When you need a home repair, simply contact us and we will fix the issue. In case of hidden problems discovered during the job, All American Handyman® will stop all work, advise you, and wait for your direction and approval before proceeding.
Thanks for sending Matt Kournetas to fix my closet door so fast (same day service!). He did an awesome job! Very courteous too. I couldn't be more pleased.
Address: 150 Oakwood Rd.
Lake Zurich, IL 60047
Phone: 847-438-4131